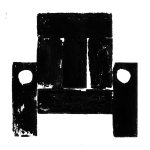 Breaking through the essence
At TURMADÈN we keep 6 rooms: 5 double rooms called ASPIDIUM, RIBES NIGRUM, SYRIACA, SAXIFRAGA and MALVA INDICA, and a comfort suite called PAPAVER. They have been reformed with the traditional Menorcan stone craft, sandstone, timber and organic earth -which contains a mixture of lime and marble dust called "traspol". All areas are conveniently isolated -which allows for the best comfort both in summer and in winter- and have been homely and originally decorated.
The farm produces its own biomass-run central heating and all rooms have a ventilator. Reforms have been designed for a top energy efficiency and performance.
They are between 20 i 34m2, lay on the ground floor and are all different though well combined by an essential element: their own originality and decoration. Some rooms have 160cm or 180cm beds, with shower bathroom and outer terrace.
This is unquestionably the most outstanding one, lying on the upper floor of the house and with awesome views. It is 57m2 large and has a shower bathroom, private terrace, its own living room and television set. It can lodge up to 4 people, which is perfect for families.
Double bedrooms open to living rooms or common areas with television. All rooms have their own WIFI.
Extra beds for younger than 16 y.o. people can be booked with some bedrooms, while cradles for under 2 y.o. babies are free.